Fermentation Plus Probiotic Property Resulted in Weight Loss
Fermented Probiotic food and drink may help in weight loss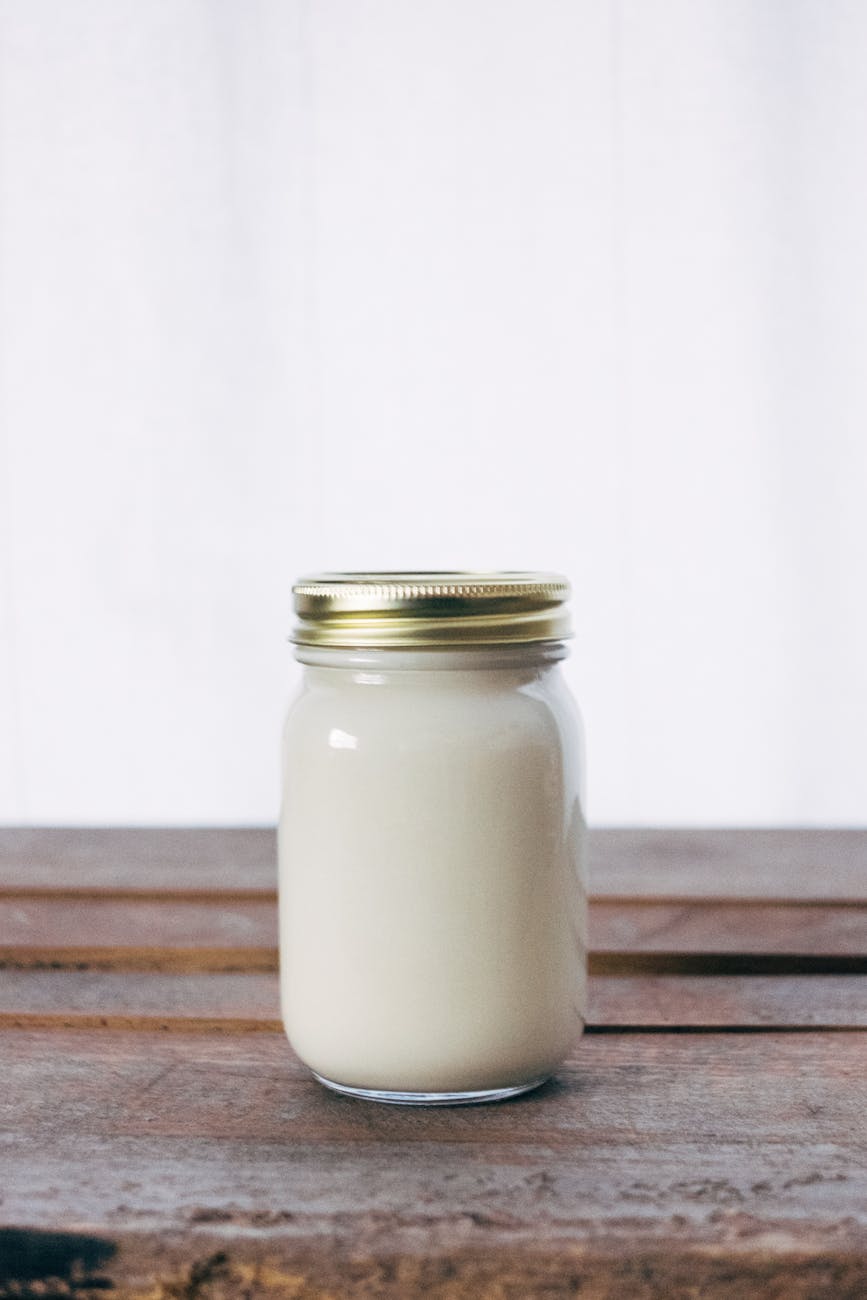 Probiotics are live bacterial and yeast that are good for our digestive system because they keep our gut healthy which further helps to reduce weight because weight loss depends upon healthy digestion. Doctors also suggest probiotics to help digestive problems. There are some most common probiotics are:
Lactobacillus ( Bacteria) — Helps to cure diarrhea
Bifidobacterium ( Bacteria) — Helps to ease the symptoms of Irritable Bowel Syndrome ( IBS)
Saccharomyces mycesboulardii (yeast) — helps to fight diarrhea and other digestive problems
The most common fermented food contains probiotics either naturally or added synthetically. some of the fermented food containing probiotic properties are — yogurt, kefir, kombucha, Tamari, sauerkraut, pickles, miso, tempeh, kimchi, some varieties of cheese, etc. shows a probiotic property.
Fermented probiotic food mostly consists- Vitamin B1, B12, minerals, omega-3 and fatty acids all of these are helpful for dieters. Most Physician are using probiotic therapy to treat obesity, diabetes, depression, and cure heart disease.
Probiotic treatment contributes to the developmental process to treat human obesity. There were several literature studies conducted that focusing on clinical trials for examining the effect of specific microorganisms on body weight control.
Fermented Probiotic Food and Drink that helps to reduce weight are :
Sauerkraut
Kombucha Tea ( "Mushroom Tea" )
Sauerkraut
Sauerkraut is a type of dish made with fermented cabbage. Saurkraut low in calories, containing high fiber, and high probiotic content that may help to lose the unwanted body fat and helps to reduce a trimmer waistline.
According to a nutrition point of view, sauerkraut contains several nutrients that are important for our health. It mainly consists of fat, carbs, fiber, vitamins ( C, B6, K1, K2), iron, manganese, folate, copper, and potassium.
Lactic Acid Bacteria (LAB) are identified as organisms that are present in sauerkraut fermentation — Leuconostoc mesenteroides, Lactobacillus brevis, Pedicoccus pentosaceus, Lactobacillus plantarum.
During fermentation, microorganisms present on the cabbage digest natural sugar and covert into Carbon dioxide and organic acid.
Other health benefits of Sauerkraut are:
The presence of fiber, probiotic,s, and vitamin K2 in sauerkraut helps to contribute to lower cholesterol levels and also lower the risk of a heart attack.
Vitamin K2 promotes healthier strong bone and also regulate skeletal mineralization.
The presence of Vitamin C, iron contribute to a stronger immune system.
Sauerkraut helps to promote the healthy life of the gut and these further improve brain health and reduce stress.
Kombucha Tea( "Mushroom Tea" )
Kombucha tea is a fermented tea. It is a potential source of probiotics. This tea contains antioxidants property that helps to fight against several diseases. Kombucha tea is made by a Symbiotic Culture of Bacteria and yeast i.e.(SCOBY), sugar, black or green tea, then allow to ferment all the ingredients for a week or more.
During the Fermentaion process bacteria and yeast form a mushroom-like film on the surface of the liquid that's why Kombucha tea is known as "Mushroom Tea".
Kombucha tea is rich in polyphenols and acetic acid that helps to suppress the growth of undesirable bacteria and yeast.
Kombucha tea contains probiotics and acetic acid both are scientifically proven to aid in weight loss. Probiotics help to improve gut health by reducing the number of calories from food that we eat, control the fat storage capacity of our body and helps to control obesity via controlling hormones that lead to obesity.
On the other side, Acetic acid present in kombucha tea is proven to curb hunger, reduce bloating, and control body weight. Acetic acid prevents our body from processing food into fat.
Other health benefits of Kombucha tea are:
Kombucha tea contains antioxidant power that helps to improve skin health and control aging factors.
It is rich in vitamin C that helps to boost up our immune system.
Kombucha tea helps to reduce liver toxicity.
Vitamin B9 Present in Kombucha tea helps to improve brain memory.
Kombucha tea has antimicrobial properties due it contains acetic acid and probiotics that help to kill bad bacteria from the body. It inhibits the growth of toxic microorganisms such as Salmonella, E.coli, and Listeria.
Consuming Fermented food containing probiotic property help to lose weight by improving our gut health.
References
Battikh H et al, " Antimicrobial and antifungal activities of black and green Kombucha teas."J Food Biochem. 2013;37(2):231–236.doi:10.1111/j.1745–4514.2011.00629.
Devyani Misra et al, " Vitamin K deficiency is associated with incident knee osteoarthritis".Boston University School of Medicine, Mass, USA.Am J Med .2013 Mar;126(3):243–8.doi:10.1016/j.amjmed.2012.10.011.PMCID: PMC3641753.PMID:23410565.
Eamonn M M Quigley, " Prebiotics and Probiotics in Digestive Health". Clin Gastroenterol Hepatol. 2019 Jan ;17(2):333–344.doi: 10.1016/j.cgh.2018.09.028. PMID: 30267869.
Kadooka Y et al, " Regulation of abdominal adiposity by probiotics ( Lactobacillus gasseri SBT2055) in adults with obese tendencies in a randomized controlled trial ." Eur J Clin Nutr .2010;64(6):636–643.doi:10.1038/ejcn.2010.19.
Katie Wynne et al, " Appetite Control". J Endocrinol.2005 Feb;184(2):291–318.doi:10.1677/joe.1.05866.PMID: 15684339.
Manas Ranjan Swain et al, " Fermented Fruits and vegetables of Asia: A Potential Source of Probiotics".Biotechnol Res int .2014;2014:250424. Published online 2014 May 28. doi: 10.1155/2014/250424. PMCID : PMC4058509.PMID: 25343046.
MC Mekkes et al, "The development of probiotic treatment in obesity: a review".Benef Microbes.2014 Mar;5(1):19–28.doi:10.3920/BM2012.0069.
Silvia Alejandra Villarreal-Soto et al, "Understanding Kombucha Tea Fermentaion: A Review". J Food Sci .2018 Mar;83(3):580–588.doi:10.1111/1750–3841.14068. PMID:29508944.
Somnath Chakravorty et al, " Kombucha tea fermentation: Microbial and biochemical dynamics". int J Food Microbiol .2016 Mar 2;220:63–72.doi:10.1016/j.ijfoodmicro.2015.12.015.PMID:26796581.
Vethachai Plengvidhya et al, "DNA Fingerprinting of Lactic Acid Bacteria in Sauerkraut Fermentations".Appl Environ Microbiol.2007 Dec;73(23):7697–7702. Published Online 2007 Oct 5 . doi:10.1128/AEM.01342–07.PMCID : PMC2168044,PMID: 17921264.
V Gupta et al, " Probiotics".Indian J Med Microbiol.Jul -Sep 2009 ; 27(3):202–9.doi:10.4103/0255–0857.53201.PMID: 19584499.